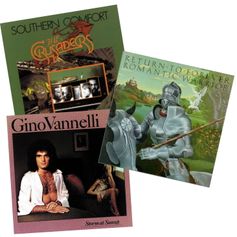 Every social site and twitter-twatter, Facebook & spacebook and instagram & instant spam are increasingly being filled with more and more violent videos, TMI posts and dirty pictures and most recently, election year garbage. This stuff is making it not so fun to peruse the sites and communicate with you friends and take in positive information. To the folks right in the middle of this digital evolution, it may seem like a normal process. But to any old pencil and pen, 20 something person in the seventies and
"come in when the street lights come on"
kid of the sixties like myself, the bombardment of this digital thing was a bit challenging at first ... at lease it seemed that way to me, even though to many, the arrival was a welcoming change. 

A good friend and colleague of mine had a great idea. Just like myself, he was quite sick of the normal FB posts of real "downers" and decided to make a game of a positive post. He would assign a letter of the alphabet to anyone that LIKED his post. That letter would be the first letter of the name of an artist, a musician. You would then post a video track of that artist. The purpose of course, was to post some good music all over Facebook for an entire day instead of the skull duggery that usually took up space all over the place. Many of the responses were artists that tickled our fancies in the recent past . . . crooners and instrumentalist that really "set it out." The responses were outstanding! All day long, there were posts of artists, young and old . . . all types of swingin' and groovin' . . . sixties stuff, Motown stuff, "Head" stuff . . . Pop, Metal and Rock. I especially enjoyed the old grooves that took me back. Yep, it was really, really cool.
But speaking of the old "grooves" of yesteryear, (I mean "MASTERPIECES" of yesteryear), while I was takinig a breather and allowing my mind to wonder aimlessly, I landed right on these three albums, who's ridges I wore completely off of it's vinyl disk back in the day. You groove lovers of the seventies should remember these albums by these geniuses: Gino Vinnelli's
"Storm At Sunup,"
"Romantic Warrior"
by Return To Forever and of course
"Southern Comfort"
- The Jazz Crusaders. Clicking on the links will take you right to them on Youtube. Crank up them volume and take some time out and CHECK EM OUT RIGHT NOW!!