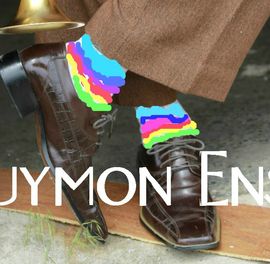 Last week, I attended the 2015 Jazz Connect Conference, held at the St. Peters Church in New York. In attendance, were musicians, producers, music educators, record company executives, music journalist and more. The panel and plenary sessions were complete with information on branding, artist owned and run labels and the role of social media, just to name a very few. However, a common thread throughout most of the presentations had something to do with the replenishing of the jazz audience. This was articulated very well by keynote speaker, bassist Christian McBride. As only Christian can do it, he used his humorous approach to sum it up advising everybody to bring a young person to jazz.
There are fine young jazz performers, composers ad educators showing up all over the world and among their following, are young consumers. The rich history of this artform, born in New Orleans and nurtured in other great American cities, has seemed to carry with it, a tradition. Over the years, I remember the artwork on the front of album covers of many jazz artists being photos or drawings of the artist or their instruments. For the most part, the great jazz Katts through the years dressed "hip" or "cool" . . .  or maybe there was something pretty cool about an outdoor scene that was pretty appropriate at the time. 
But I got a reminder of how important the artwork on album covers are. It was right after Christian McBride's keynote speech on getting young people interested in jazz.  I was in one of the large rooms outside of the sanctuary where the speech occurred. As I stood there, a young lad walked up to me and introduced himself. He was a musician, a drummer from Brooklyn . . . and he had a certain humbleness that seem to indication that he was accomplished in a since. We exchanged business cards and CDs and continue to talk. He glanced at my CD and placed it into his bag. Then, he very deliberately, however respectfully stated: "do you know why a lot of young people are not interested in learning about jazz . . . because many times there are pictures of older people, or something older on the front in the artwork." He also referred to a photo of "Sun Ra" on the front of this month's Jazz Times Magazine. I found that to be interesting and pondered that thought for the rest of the afternoon and evening.
That evening, I found myself sitting in "Dizzy's Club Coca Cola," checking out the jam session night with students from the Juliard School of Music taking the stage. Those young people were playing some of the hottest licks, and taking command of the music. I enjoyed every second of it. I introduced myself to a young tenor player who had just stepped from the smoldering stage that he just set on fire. As we talked, I took advantage of the opportunity to get his take of  how important cover artwork is. I showed him a copy of the image on my newest CD. As you know, it sports an image of tweed trousers, pointed toed shoes and white socks . . . the photo is from about the knees down. He studied the picture for a few seconds and told me that he liked it. Then I asked him about its appeal to a younger musician like himself and a younger consumer of jazz music . . . someone that might want to buy a CD "cold" . . . or does he think it's a pretty cool photo. The young sax player hesitated a few seconds and commented on the white socks, stating "the picture is OK . . . but if the socks . . . if the socks weren't just white . . . if they had some color . . . then that's  "whatz-up!" So . . . that's what I did, I added some colored socks!
 The lesson I learned here is that artwork should not be just "hip," "cool" or even an image of my own mug . . . but it's got to be an image that's "whatz-up!"