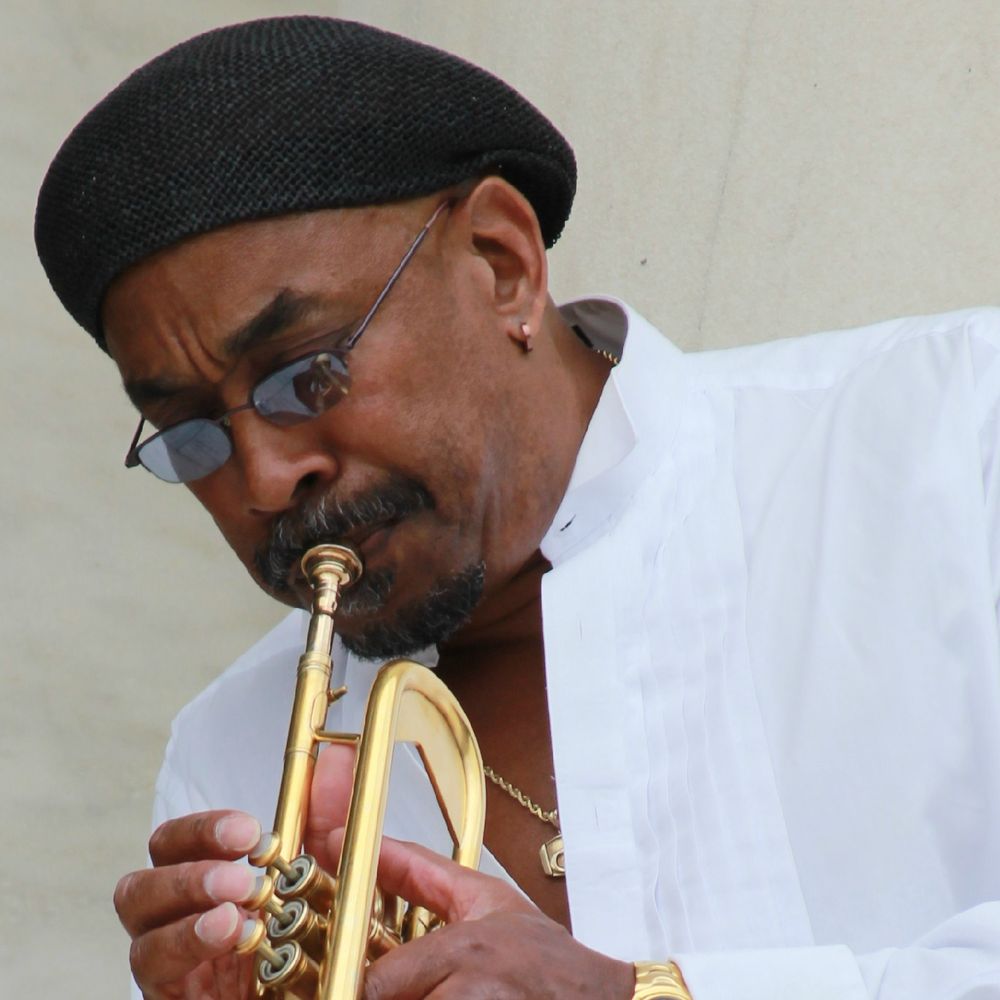 GUYMON ENSLEY
ARTIST ~ COMPOSER ~ PRODUCER
Trumpeter, producer, bandleader and recording artist Guymon Ensley, has performed and composed professionally for over fifty years. Since 2002, he has written and performed Classic Jazz with his band G.E.Q., the (Guymon Ensley Quintet), producing his first Jazz album of original music and covers in 2003, titled "Here Put This On."
Since his first project, he produced three additional award winning CDs of original music across genre lines, including New. Age, Smooth Jazz and R&B, and Contemporary Jazz. Ensley also produced six single releases, including the award winning "Nobody Knows I'm Here" in 2017, which received acclaim during the 2019 spring Clouzing International Music Awards for BEST JAZZ RECORDING and a BEST JAZZ SONG Award during the June Akademia Music Awards. The recording was also an entry in the "BEST INSTRUMENTAL COMPOSITION/ARRANGING FIELD" during the 59th Grammys in 2017.
Guymon continues to perform with large and smaller ensembles and has continued writing Production Cues for Sync Licensing. "Writing has always been my first love . . . putting my ideas down for other musicians to interpret has always been the "real joy" in this industry. I love composing and will continue to compose until my pencil led completely disinergrates."